WE OFFER
EFFECTIVE AND AGGRESSIVE
LEGAL ASSISTANCE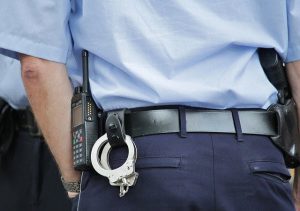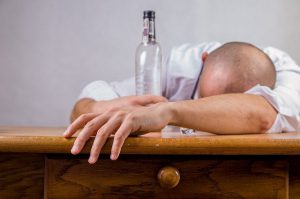 BRETT WENTZ, ATTORNEY AT LAW
WILMINGTON DWI ATTORNEY
Do You Need a DUI/DWI Lawyer?
Some states call it DWI (Driving While Intoxicated), while others refer to it as DUI (Driving Under the Influence) but both terms refer to the same offense. Every state has some sort of "drunk driving" statute. We quote "drunk driving" because none of these laws require that you be "drunk" or "intoxicated" to be guilty. All that is legally required to be proven is that your ability to operate a vehicle has been impaired or that your blood alcohol level exceeds the state limit (.08%).
The consequences of a DUI/DWI differ drastically from state to state and are influenced by your age, blood alcohol limit (BAC), whether you have been arrested for DUI/DWI in the past, and if you caused injury or death during the DUI/DWI.
A DWI Lawyer Can Help…
ASSESS YOUR LEGAL SITUATION
An experienced DWI Defense lawyer can help you understand what you are up against and the fines you may be required to pay. A DWI lawyer specializes in DWI matters and knows the process inside and out. A good DWI lawyer also knows the options you might have that a public defender may not know or tell you.
EXPLAIN THE CONSEQUENCES
The consequences of a DWI vary greatly from state to state and a DWI lawyer will be able to explain how those consequences in your state apply to you. Some of these consequences may include:
1. Harsher punishments for those arrested with BAC limits over .08;
2. Special laws for underage drivers arrested for DWI;
3. Possible community service or plea bargaining;
4. Overlapping jurisdiction of Courts and your state's motor vehicle licensing department to suspend or revoke your license;
5. And contingent license programs that allow you to use your vehicle to get to and from work.
MANAGE THE PROCESS
Dealing with the Department of Revenue – drivers licensing can be frustrating and time consuming. A DWI Lawyer can manage the process for you by completing the required forms; making phone calls; scheduling and/or representing you at a Motor Vehicle Department suspension hearing, and making any other necessary arrangements.
Brett Wentz has successfully handled serveral difficult and high profile cases throughout New Hanover and Pender Counties.
Brett T. Wentz was raised in Pensacola, FL and attended high school in New Bern, NC. He received his BA in English from East Carolina University and his JD from the Normal Adrian Wiggins School of Law at Campbell University. He was admitted to the North Carolina bar in 2005, and was named a Rising Star by SuperLawyers Magazine for the last four years.
When he isn't defending his clients in court, Brett enjoys spending time with his children, playing golf, and hunting.

910-256-8044
401 Chestnut St., Suite C
Wilmington, NC 28401